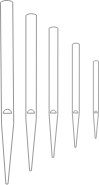 Over
the years,
we have acquired a unique expertise in the field of church organs, which constitutes a major part of our activity, particularly in North America.
Inextricably linked to sacred music, they sublimate with their powerful and complex sounds, organs are the soul of many places of worship. For nearly a century and a half, Casavant has accompanied communities who wish to transcend the magnificence of their churches through this instrument.
We can adapt to all types of projects, regardless of their size. We ensure the visual integration of our organs into the architecture of old buildings, new ones and even those under construction. We carry out precision work on the acoustics, so that our instruments express all the richness of their harmony. Finally, we know how to adapt to the constraints of the place and the liturgical calendar when setting up the instrument.