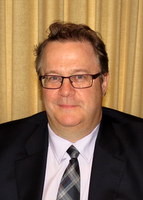 After obtaining a Bachelor's degree in Business Administration from HEC, the business school of the University de Montréal, René Dor became a member of a professional accounting association and practiced auditing and public reporting for major accounting firms.

He then worked for about twenty years in different management capacities for a manufacturing group of companies, with divisions in many countries. His tasks were specifically oriented in finance, information technology, human resources, and the start-up and acquisition of enterprises. In 2012 he became the Director of Finance and Administration for Casavant Frères.

René is also a member of the boards of a few non-profit organizations, as well as being involved in the management of a family business in the field of edition and music.