The History of Casavant Frères
The firm was founded in 1879 by the two brothers Claver and Samuel Casavant, hence the name Casavant Frères (Casavant Brothers).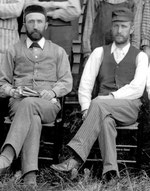 Claver and Samuel Casavant grew up observing their father's love of the craft of organ building. In 1878 Claver left for France and worked for John Abbey in Versailles. His brother Samuel joined him later and both spent time with Cavaillé-Coll. Then they traveled extensively in Europe, visiting various builders and significant organs in France, Italy, Switzerland, Germany, Belgium and England. On their return to Canada, in 1879 they established their firm on the site where the present workshops stand.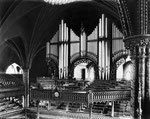 The instrument that firmly established Casavant Frères as organ builders of international repute was a four-manual mechanical action of 82 stops completed in 1891 for the Church of Notre-Dame in Montréal. The instrument included adjustable combinations and 32' speaking pipes in the façade.
During their career, the brothers received much recognition for their work.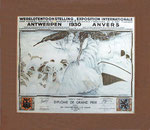 The recognition included being awarded the Grand Prix at the International Exhibition held in Antwerp, Belgium in 1930. In addition to the numerous organs in North America, they installed organs in France, the West Indies, South and Central America, South Africa and Japan. Voluminous archives abound in letters and testimonials from famous international organists such as Louis Vierne, C-M Widor, Alexandre Guilmant and Eugène Gigout.
Since the beginnings of the company there has been a desire to keep abreast of new developments and test new ideas and concepts.
Throughout its history Casavant benefited from the leadership of very talented and influential individuals who successively have occupied the position of Artistic and Tonal Director. The firm's tonal philosophy was crafted by experts trained in the countries with some of the best organ building traditions in the world: France, England, Germany, United States and Canada.
A succession of international Artistic and Tonal Director
An Englishman, Stephen Stoot.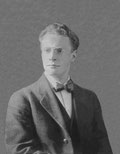 Stephen Stoot succeeded Claver Casavant in 1933.  His background and training gave him an appreciation and knowledge of design based upon the best European traditions.  Being very inventive, he was  responsible for many improvements, some of which has been in continuous use since then. 
An American, Lawrence Phelps.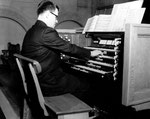 Lawrence Phelps became Artistic and Tonal Director in 1958.  During his tenure Casavant received many commissions from leading colleges, universities and conservatories in the United States and Canada because his organs were on the cutting edge of design concepts.
A German, Gerhard Brunzema.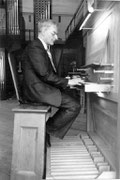 Gerhard Brunzema assumed the position of Artistic and Tonal Director of Casavant Frères in 1972 following an 18-year partnership with Jürgen Ahrend in the celebrated firm of Ahrend & Brunzema in Germany. He brought to his position extensive knowledge of historically important European organs.
A Frenchman, Jean-Louis Coignet.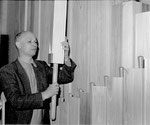 Jean-Louis Coignet joined Casavant as Artistic and Tonal Director in 1981. He is, without question, the most knowledgeable authority on the work of Cavaillé-Coll in the world today. From 1981 until 2005 he was the Expert-Organier (organ expert) for the City of Paris, France.
A Canadian, Jacquelin Rochette.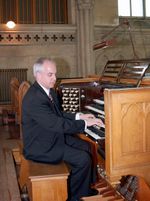 Jacquelin Rochette, a renowned Canadian organist, joined Casavant in 1984, first working with Jean-Louis Coignet and later serving as Associate Tonal Director before taking on the mantle of Artistic and Tonal Director in 2004. He continues to be active as an organist, performing in recitals, radio broadcasts and recitals. His recordings of Louis Vierne's Sixth Symphony and Marcel Dupré's Le Chemin de la Croix have been released to critical acclaim.