The Inspiration Organ
The Inspiration Organ offers, at a competitive price, the complete tonal resources and features of a large pipe organ, built with the same standards of long-term reliability and artistic integrity as all Casavant organs. 
The instrument includes 23 stops, drawn from nine ranks of pipes. The organ can be built with an attached or a detached console. 
The Inspiration Organ features a combination system with piston sequencer, a transposer, a record-playback system with USB key, etc.
Listen to the very first recordings on our "Inspiration Organ", installed at Immaculate Conception Church in Port Perry, Ontario. William O'Meara, organist at St. Michael's Cathedral in Toronto, plays a varied repertoire that shows the versatility and colorful tone palette of this nine-rank instrument.
Please watch this video featuring the Inspiration Organ by Casavant together with views of work done by our craftpeople.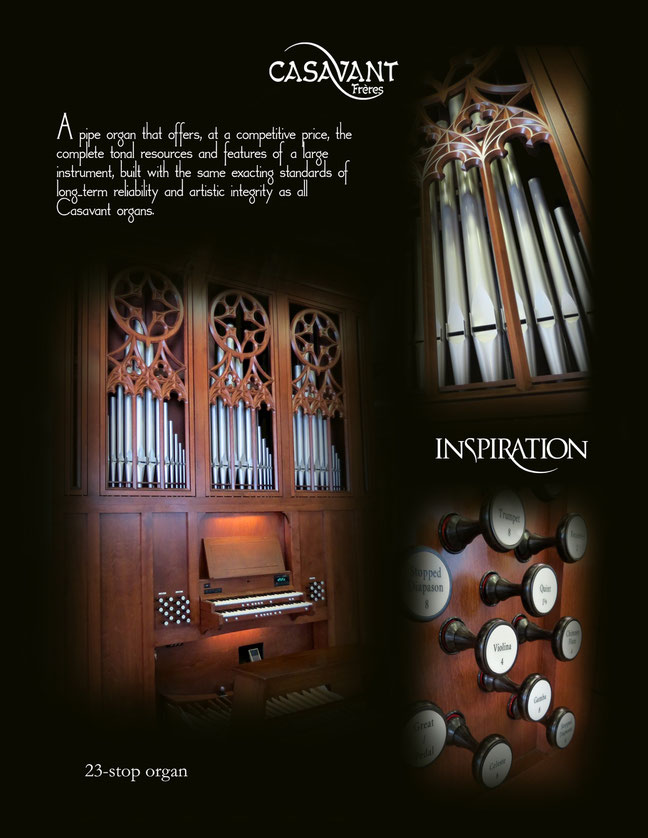 Inspiration Organ With Attached Console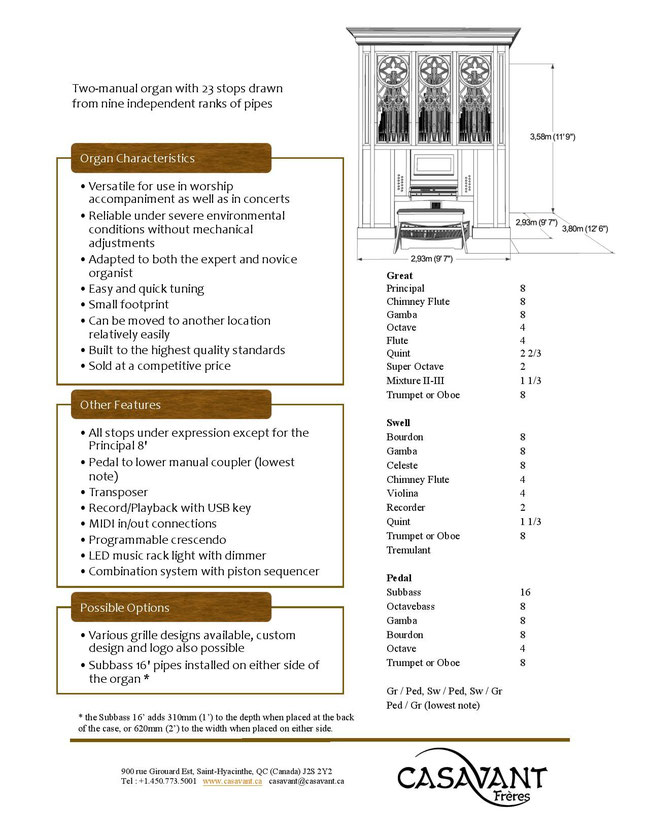 Inspiration Organ With Detached Console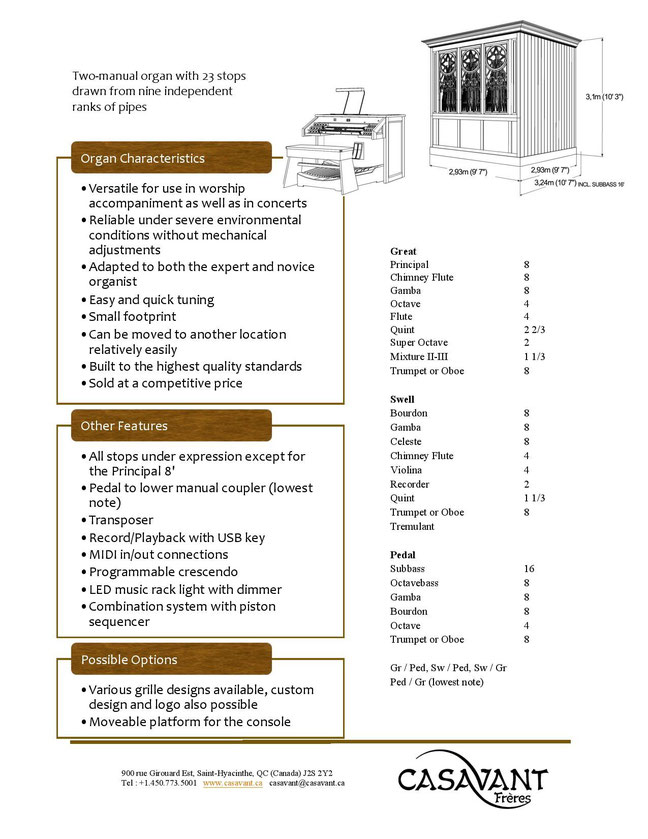 Audio Recordings
For more information about the Inspiration Organ, please contact
Jean-Luc Hébert at jlhebert@casavant.ca